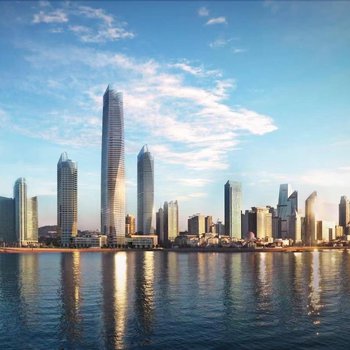 The Qingdao Haitian Hotel is one of the newest hotels in Qingdao, having opened in 2021.
Boasting a convenient location, the hotel is just 7km from Qingdao Railway Station and 59km from Jiaodong International Airport. The closest major public transportation, Yan'an 3rd Rd Metro Station, is only 900m away. Keeping busy is easy, with QingDao JinRong Jie, Suo Le Mituan Jian Quwei Zongyi Tuozhan Base and Hai Qu Park all nearby.
This hotel makes a great place to kick back and relax after a long day of sightseeing. Guests of this Qingdao hotel can make use of the parking facilities.
There's never a dull moment at this hotel, our guests indicate that the facilities are excellent. This hotel is a popular accommodation for guests traveling with families.